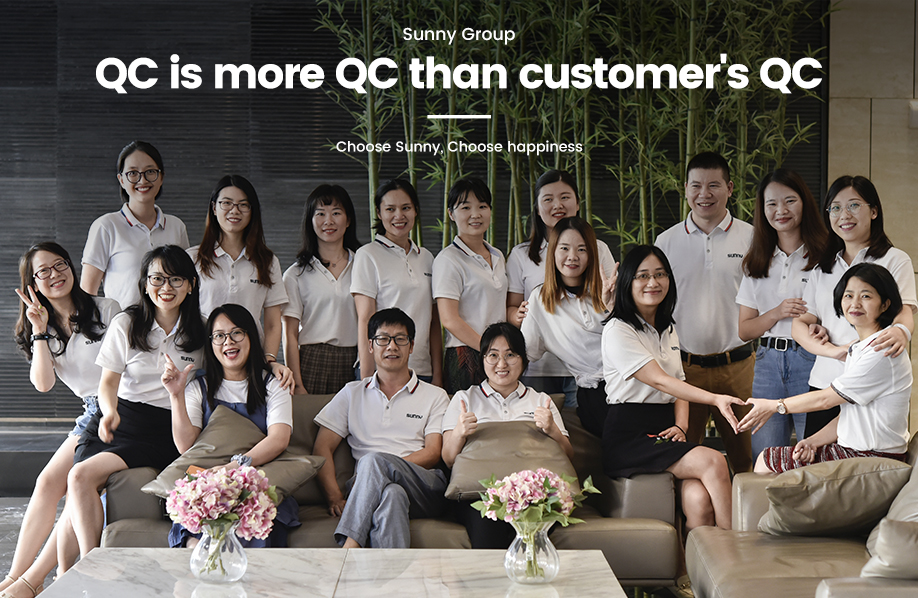 My elder brother was the first college student in our village. I was the first to leave my hometown to earn a living and then came back to go to college. Both of us have been role models in the village until now.
After graduation from university, I worked as a foreign trade salesman in a Taiwanese factory in Dongguan. I tracked more than a third of the company's business in a year,but I have no future.because in the Taiwan factory, the boss attaches great importance to the Taiwanese, the mainland people will never have the chance to rise to a high position with high salary.
At the end of 1999, with the disappointment of the Taiwanese boss, I started to my own business. At the beginning of the business, I did the Mouth blown glassware of Shanxi province, but the biggest problem of mouth blown glass products was the unstable quality. At that time, the quality of the factory is very different, many factories have no concept of quality. I spent a lot of energy to find the customer, basically can only do an order, because of the poor quality with the customer to terminate the cooperation.
In 2004, I got an order for a machine-pressed glass products in an accidental opportunity, and found that the quality of the mechanism products were stable and the price was much lower too. From then on, I started a business focusing on mechanism products. But at that time, most Chinese factories focused on lower quality and lower prices. As long as the customer had a larger order and published on the Internet, there were countless suppliers quotations. I have ever received an order for 3 million glasses, the gross profit was RMB 60,000.00(USD8571.43).
In this lower-priced business circle, we were busy for bargaining everyday and handling quality complaints, I'm exhausted. I made up my mind to make high quality and high price glasses. 
In 2011, we met a customer with high quality and good price. We took customers to Shandong factory for inspection. The customers directly asked to scrap all the thousands of products , which gave me a huge shock. At that time, I made a decision: no matter how much the cost, I must make high quality products. In the same year, we began to pay close attention to the quality control. Now we have a professional QC team with more than ten persons. For each process, our QC must keep an eye on the production line to ensure that the semi-finished products from the previous process are qualified, so that they can be transferred to the next process.
 

And now, Sunny Glassware has become a representative of quality assurance in the mind of customers. At the same time, our cooperative suppliers are also proud to cooperate with Sunny Glassware, because if they can get the order from Sunny Glassware, it indicates that the quality of their factories is extremely strict, otherwise they can't become to our suppliers. There are a rule for Sunny's supplier, No quality no order from Sunny.

 

I remembered that we got an order for 160,000 pcs products from American customers in 2014. We gave the factory two complete molds, but the factory opened more molds according to our molds. Our QC staff did not find that there was a slight difference until 80,000 pieces were made by the factory. I understood that the customer may not discover the little difference, but we did not want to take risks. I couldn't make a bet with company's reputation and future, so I made a big decision: 80,000 pcs products were all destroyed at the factory, and we paid half of the purchase price of products to the factory. What I want to show is that, first of all, Sunny was a company which was focusing on high quality. Secondly, the defective products were not sold to other customers at low prices. Thirdly, I paid half the price to the factory.

 

There was no doubt that Sunny was responsible for this problem. At the same time, we also protected our customers patents, and the defective products were not sold to other customers by factory. Until now, this case has not been known by our American customers, and Sunny has become the largest customer of this factory now.

 
 
This American customer has been become our long-time partner and has grown up with us together. This case has always been a concept of my mind: loss is a blessing. Obviously it is a loss, but I got too much wealth from it.
In 2013, it was our honor to meet a talent designer. We have the same design concept, from drawings to samples, we strive for perfection. Several years ago, I took samples to the US exhibition and met a well-known brand customer. The purchasing manager of this brand was older, which means that his experience was very rich. When he first saw me, he had a look of disdain on his face. And He thought the Chinese couldn't make any good products. When I showed our new designed products via IPAD to him, he was attracted by our products at the first sight. After reading two pages, I told him that there was still some real products in the box beside me, he asked me to follow him to the little house behind his booth and show him. After introduction, he was so satisfied with our products, and we have become a loyal supplier of this brand.
 
 

In the era of big data, your information can be easily found by everyone. When you have nowhere to hide, the only thing you can do is to do the best. I had an American customer who have been keeping in touch for five years and have not placed an order with us. One day, he said that he would like to come to our company to place an order. we picked him up at the airport and sent him back to HK airport directly after completing the order in our office.It's usually hard to understand. The customer come to China only for one supplier.

 

Later, the customer offered to tell me that he had found our data on the Internet and had been tracking it for five years. because we have been working with a brand American customer with strict quality requirements for five years, and he has not chosen any other supplier. Customer orders are also increasing year by year, cooperation has never been interrupted. This customer must be aware of these and decisively chose us. It shows that: First, There must be no problem with the quality of our products, otherwise the customer would not stay with us for so long Secondly, The order quantity of our customer is increasing all the time, which shows that our design is very popular, otherwise the sales volume of our customer will not increase. This incident made me realized that the The world has become a global village, and the villagers will know what they have done.

 

In 2018, Sunny Glassware's turnover exceeded RMB 100 million, and we also moved into a class A office building of 1,800 square meters.which was not not expected many years ago.
However, these achievements have not only brought me happiness, but also brought me more responsibility and more obligations. Looking back at the people around me, a group of brothers and sisters who have been struggling with me for many years.
When they brought their families with them at the annual meeting, when I saw their children from birth to growth, when every Sunny family member became the pillar of his family, I felt that it was endless pressure. I was the leader of Sunny and must lead them to the path of happiness. I have no way back. At the same time, I have to be vigilant and always in awe.